Kyox Locksmiths of Manchester
A word from the owner:
"Make a good rapport with your local locksmith. Make him/her your personally involved assistant!"
We are the professional and experienced locksmiths in Greater Manchester. Our history had begun back in 2004 when we decided to become your "next door locksmith". Those times there was a dramatic increase in the crime rates. Few people asked us, professional engineers, technicians and craftsmen, to fix the door lock or an alarm system. After 2008 and its crisis we got a lot of requests but less money, as most of the residents were short of budget. However, that hadn't stopped us. So, today Kyox Locksmiths of Manchester has an experienced team of fully equipped lock experts with skills and hundreds of training behind.
The best way to deal with an unpredictable situation is to prepare for the unexpected. Having an emergency locksmith service provider nearby with the option to call whenever you have problems with your keys and locks, can alleviate the pressure of looking for quick solutions.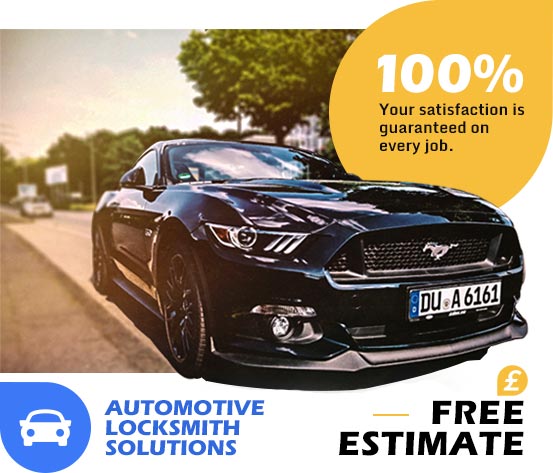 Locksmith near me. Where?
"I need a locksmith near me" is the most frequently used phrase when looking for reliable services. Happens you've lost your keys and needed a fast response from a locksmith in Manchester? You can always call us on 07479 276050, and we'll be pleased to pick your lock, repair it or install a new one.
Our service area is not limited to the Manchester City and its close suburbs, but Kyox Locksmiths of Manchester operates in M32 Manchester, Urmston, Barlow Moor, West Didsbury, Burnage, Debdale, Copster Hill, Heady Hill, Heywood, Prestolee, Radcliffe, Alder Forest, Eccles, Salford, M7, Sale, Oldham, etc.
Whatever you need, we are equipped with a myriad of mobile locksmith tools. We use non-destructive techniques that do not damage your door lock and strive to go the extra mile to ensure 100% satisfaction to all our customers. We ensure that:
» Our talented staff is qualified enough to answer to all your worries and give you all the information you want to secure your house and business optimally.
» We offer market-best locks and security products.
» Our employees are reliable, highly qualified, and professional.
» Your call is of high importance to us, no matter the time of the day, season or weather.
Locksmith Services
Friendly service from reliable Manchester locksmiths. We're proud to offer locksmith services in Greater Manchester, UK, giving a hand when you need to repair a lock or change door fittings. Working with a passionate crew that's available 24/7, you can give your home security needs to our speedy, professional support. We strive to stay on top by fully utilizing our extensive knowledge and experience in the industry to deliver outstanding services.
24-Hour Emergency Locksmith Service

» emergency lockouts help
» burglary repairs
» home security
» broken key extraction
» broken locks
» jammed door
» lock repair

Residential locksmith

» lock replacement
» high-security locking unit installation
» lock fitting
» faulty lock repair
» uPVC window and door lock specialists

Commercial locksmith

» lock and key solutions
» access points protection
» lock malfunction
» alarm systems maintenance

Auto locksmiths and more services
Specialized Locksmiths Services
When you need an auto locksmith or any other type of locksmith service, it's important to ensure you have a partner that employs the latest techniques. Our locksmiths in Manchester stay abreast of the latest technology to swiftly take care of all your key and lock-related needs, including replacements, repairs and installations.
Our expert locksmith Manchester are pleased to provide you with the specific locksmith services, that could be:
Safes lock repair: We rely on our safe to keep our valuables secure. If your child has played with your safe box or you're unable to open it, our local locksmith team can help you gain access and repair.
Exit alarms and panic bars: If you need panic bars or exit alarms to secure your business, emergency 24 hour locksmiths Manchester can help you install any equipment you need.
Lock, hardware, and door viewers: Our plethora of locksmith services include repairs and installation of locks, hardware and door viewers. We can advise high-quality equipment to discourage intrusion and theft.
Mailboxes or padlocks installation: If you've recently moved, it's recommended to change all your locks. However, it is reasonable to conduct a full home security check. Usually, people do forget that the mailbox slot is the perfect option for a burglar to put his hand into and unlock the door from the inside, even if you have fixed the night latch.
Garden or garage gates are usually a vulnerable point of access as well. There is a wide variety of padlocks on the market today, from old fashioned stainless steel to those using the code. The trusted locksmith Manchester can help you with that.
Getting our prompt assistance will ensure that whatever issue you have with your locks and keys is handled using the right techniques.